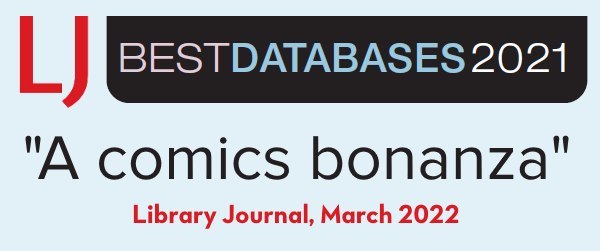 "This is probably the strongest manga subscription service available in English outside of Shonen Jump and Crunchyroll… The sheer breadth of content ­represents a value proposition that cannot be ­ignored. With wide-open access for readers and custom title control for institutions, this versatile comics collection will serve graphic novel lovers well." [FULL REVIEW]
"Collecting new and backlist comics from dozens of publishers, with new titles added weekly, this treasure trove of content represents tremendous value for school, public, and academic libraries. Access is unlimited and simultaneous, and themed lists make it easy for readers to discover new comics. A comics bonanza." [FULL REVIEW]
"It is important to consider that there are no waiting lists, titles can be read an unlimited number of times by multiple users simultaneously, and the 'granular title control gives administrators the power to customize Comics Plus to suit' readers' preferences.… Highly recommended. General readers, lower-division undergraduates, and two-year students." [FULL REVIEW]
ENGAGE. EXCITE. CIRCULATE.
With Comics Plus®, schools and libraries can offer readers unlimited access to thousands of digital comics, graphic novels, and manga from popular publishers like ABDO, Andrews McMeel, BOOM! Studios, Capstone, Dark Horse, Europe Comics, Fantagraphics, Humanoids, Image Comics, Kodansha, Lerner, Manga Classics, Papercutz, Tokyopop, TOON Books, UDON Entertainment, Yen Press, and dozens more.
No holds, wait lists, or monthly borrowing limits—all at a price that won't break your materials budget.
Comics Plus customers also have access to free marketing materials, educational resources, and dedicated customer support.
To learn more, check out our collections for school, public, and academic libraries; sign up for a free demo account; or email us info@librarypass.com.