PROFESSIONAL DEVELOPMENT WEBINARS
TEACHING & READING GUIDES
Our Resource Center features a selection of supplemental content to help integrate comics into classrooms, including teaching and reading guides for many titles in the ComicsPlus collection.
Our goal is to help support your efforts and we regularly add new resources, so be sure to check back often. If you are teaching a specific subject/topic and want to know if we have supporting titles, let us know at info@librarypass.com.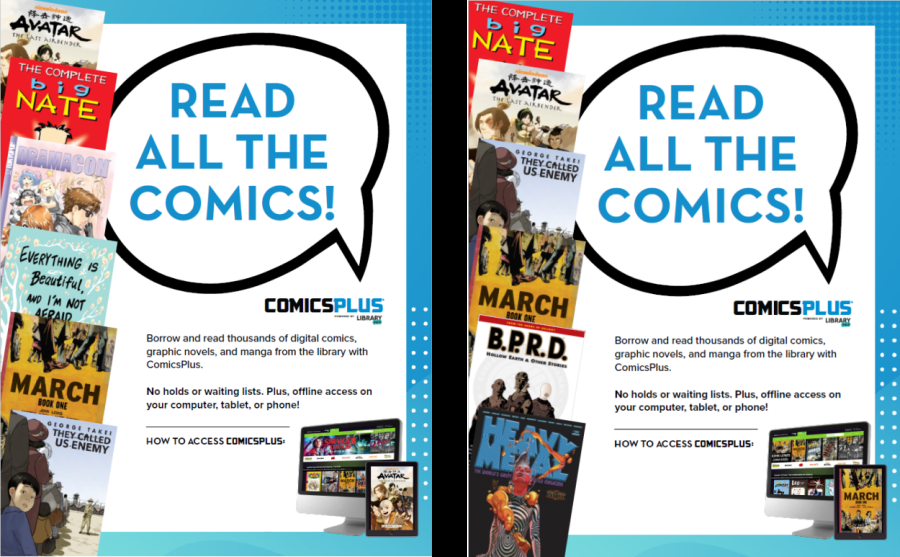 Promote your Comics Plus collection with our suite of "READ ALL THE COMICS!" posters and animated banners, featuring key titles from every age tier and package.
Visit our Resource Center for more marketing materials.