Engage. Excite. Circulate.
With LibraryPass' ComicsPlus, your students and patrons can simultaneously read more than 20,000 age-appropriate digital comics, graphic novels, and manga—including popular titles for all age ranges and interests, like Avatar: The Last Airbender & The Legend of Korra, Big Nate, Bone, Disney Princesses, Geronimo Stilton, Stranger Things, Locke & Key, American Gods, and timely, award-winning nonfiction like March and They Called Us Enemy.
All at a price that won't break your materials budget.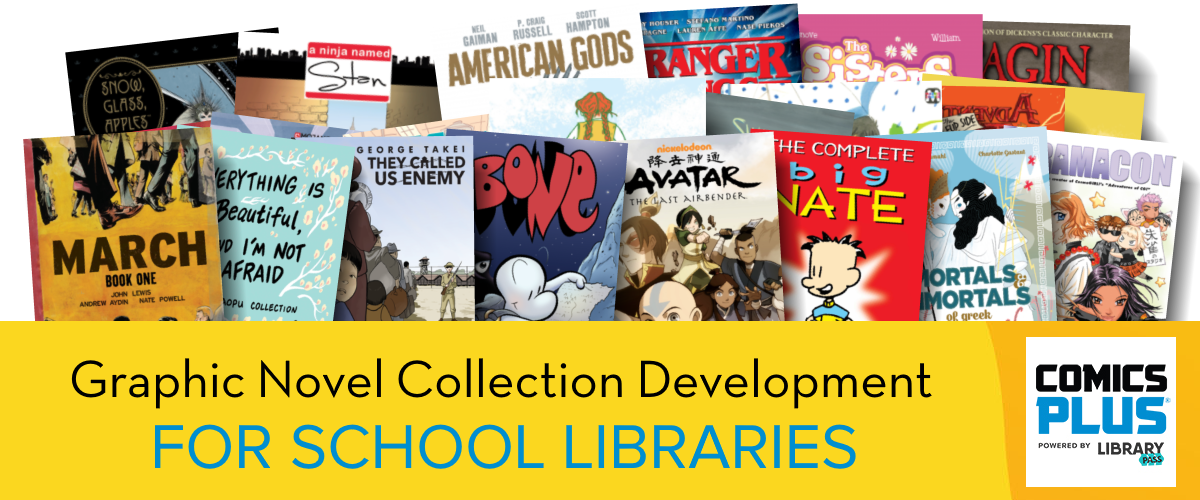 Join us on Wednesday, January 27th at 6pm ET (3pm PT) for this free webinar where our panel of experienced librarians—K.C. Boyd, Joy Harvey, Angie Mahalik, Cait Zaksheski—will discuss how to successfully integrate comics, graphic novels, and manga into your collection development plan. The 60-minute presentation will be moderated by LibraryPass' John Shableski and offer insights on aligning your collection to support classroom instruction, while also meeting students' varied reading needs and interests.