Engage. Excite. Circulate.
With LibraryPass' ComicsPlus, your students and patrons can simultaneously read more than 20,000 age-appropriate digital comics, graphic novels, and manga—including popular titles for all age ranges and interests, like Avatar: The Last Airbender & The Legend of Korra, Big Nate, Bone, Disney Princesses, Geronimo Stilton, Stranger Things, Locke & Key, American Gods, and timely, award-winning nonfiction like March and They Called Us Enemy.
All at a price that won't break your materials budget.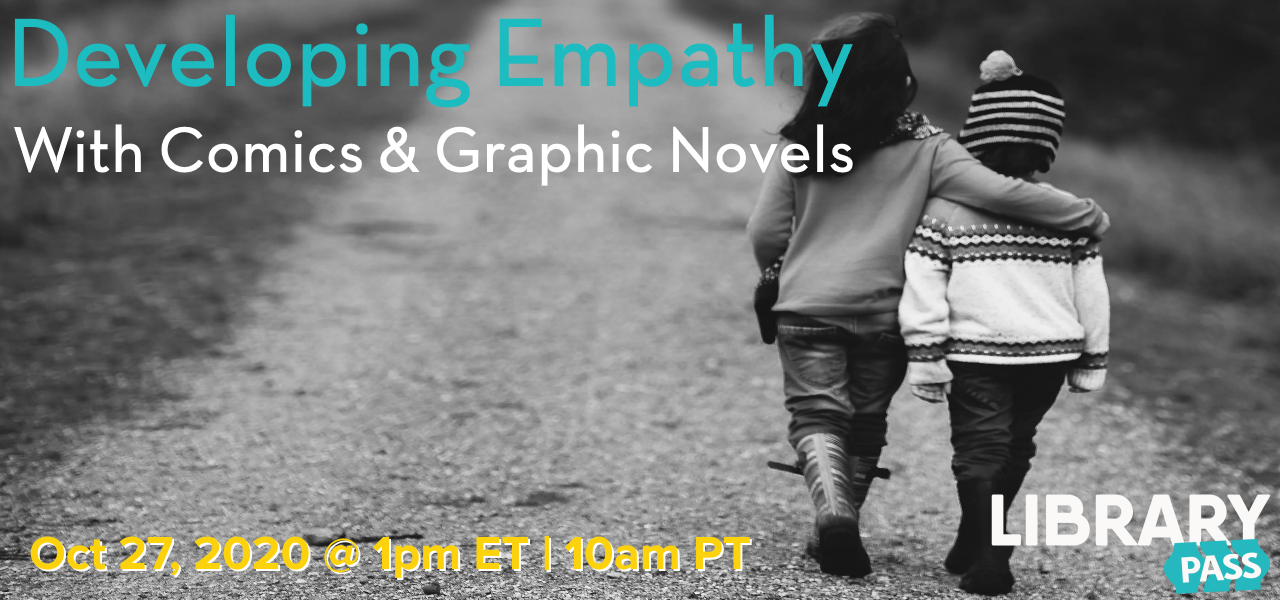 Developing Empathy with Comics & Graphic Novels
Join us on Tuesday, October 27th @ 1pm EDT (11am PDT) for this free webinar with Jerry Craft (New Kid & Class Act), Grace Ellis (Lumberjanes), and a panel of distinguished educators and publishers who will discuss their unique perspectives on the process of developing empathy with comic books & graphic novels.