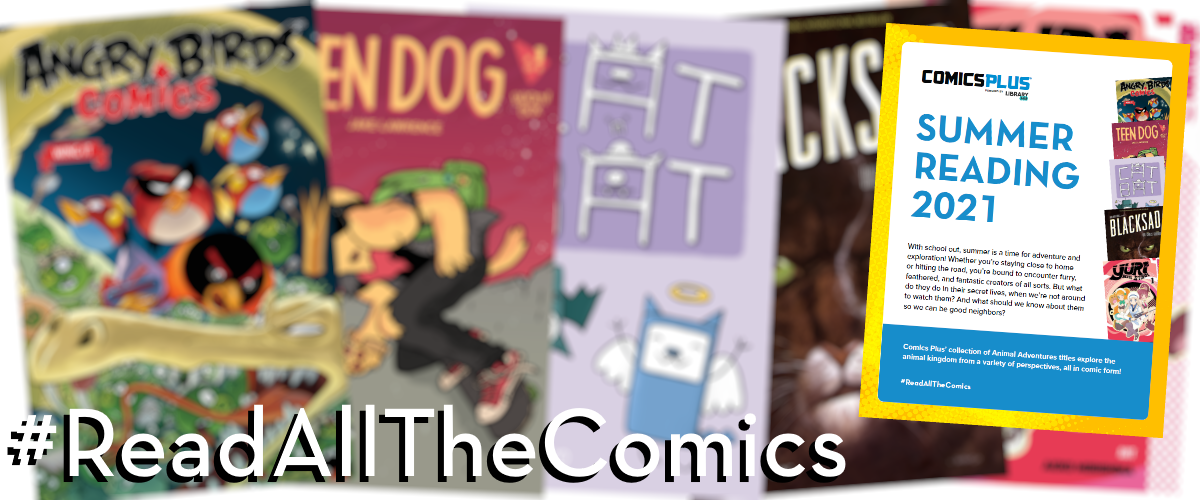 Summer Reading: Animal Adventures
Stop the summer slide with our Summer Reading Guide featuring engaging Animal Adventures comics that explore the animal kingdom from a variety of unique perspectives like The Octonauts, Super Pets, Red Dog, Penguins vs. Possums, and many more. The free guide includes age-appropriate recommendations for Children, Kids, Teens, Young Adults, and Adults that you can use as a physical or digital flyer; plus, a reading challenge and four activity guides from our partners at Creators Assemble!
Fill out the form below and we'll send you an email with links to download everything you need to power a summer reading program, or just offer some interesting readers' advisory recommendations.